--[
7
MIN READ]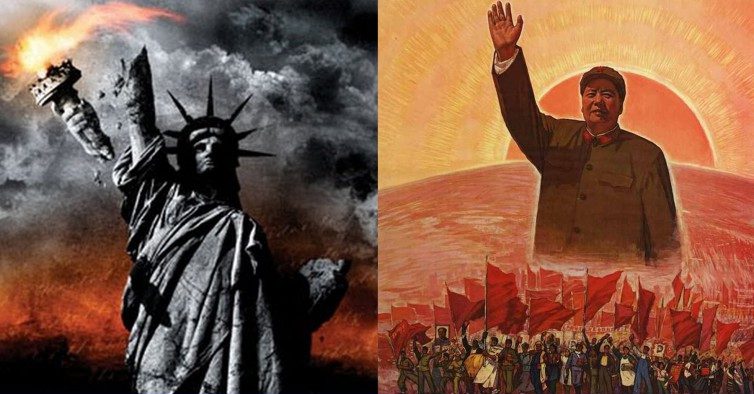 Communist China was created by Rothschilds and their agents
October 1 1949, Mao Tse Tsung declared the founding of the People's Republic of China in Tiananmen Square, Beijing. He was funded by Rothschild created Communism in Russia and also the following Rothschild agents: Solomon Adler, a former United States Treasury official who was a Soviet Spy; Israel Epstein, the son of a Jewish Bolshevik imprisoned by the Tsar in Russia for trying to ferment a revolution there; and Frank Coe, a leading official of the Rothschild owned IMF. Jews were behind the rise to power of Mao Tse Tung, the communist dictator of China, who tortured and murdered tens of millions of Chinese (mostly Christians) during his brutal reign. Sidney Shapiro, an American Jew, was in charge of China's propaganda organ. Another Jew, Israel Epstein, was Mao's Minister of Appropriations (Finance).
Mao would murder sixty million innocent Chinese people under his rule mainly to destroy traditional Chinese culture in order to gain total control. As with Christianity, any practitioners of spiritual systems where outlawed, killed, and thrown into gulags, to die a slow death through slave labor, starvation and torture. The Communistic systems became the new culture of control. With China under their flag, Tibet was next on the list as being the last bastion of spiritual and historical knowledge. All the Jewish systems seek to remove spiritual knowledge from Gentiles and keep it in the hands of the Jewish elite. This is a major part of their indoctrination program. There has been a major Jewish population in China for over a thousand years such as the Jews of Kaifeng.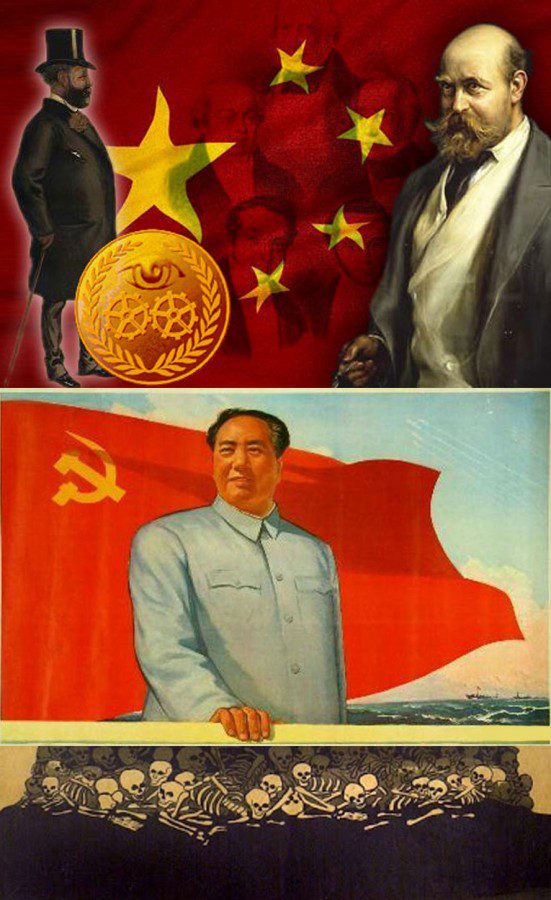 China has been built up into the biggest global superpower by the Jewish financial elite and every valuable Western technology has been shipped there. This was identical to what the Jews did with their USSR, turning it into a massive super state of military superpower, to wage conquest upon the rest of the earth, which they did. The only reason they were halted was the second war monkey wrenched their plans globally and led to the stagnation and fall of the USSR. There are reports that the America tactical silos are contracted to Israeli firms for certain electronics' functions, they also have their agents all over the Pentagon and other key Western military and government networks.
The covert Jewish control of Mao and the Chinese Communist Party (CCP) explains why convicted Jewish spy Jonathan Pollard, found guilty of stealing thousands of classified documents from the Defense Department where he worked, gave these materials to his masters, the Israeli Mossad operating in the U.S.A. The Israelis, in turn, transferred these valuable military secrets straight to Red Chinese dictators in Beijing. Pollard, a Jew born in Galveston, Texas, sits in a federal prison today. Recently, when Israeli Prime Minister Netanyahu came to America, he visited Pollard in prison and assured the despicable turncoat Israeli spy that the Israeli government was working behind-the-scenes with Obama's White House to pardon the convicted spy. Meanwhile, Pollard is a national hero in Israel—honored for stealing America's most precious military secrets which Israel gave to Communist China.
Even now according to official statistics Communist China again carried out more executions than the rest of the world put together. Amnesty International believes thousands are executed and sentenced to death there every year, but with numbers kept a state secret the true figure is impossible to determine.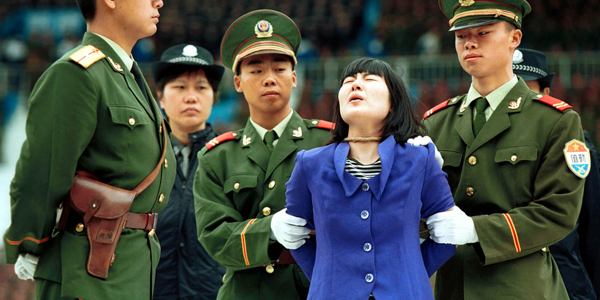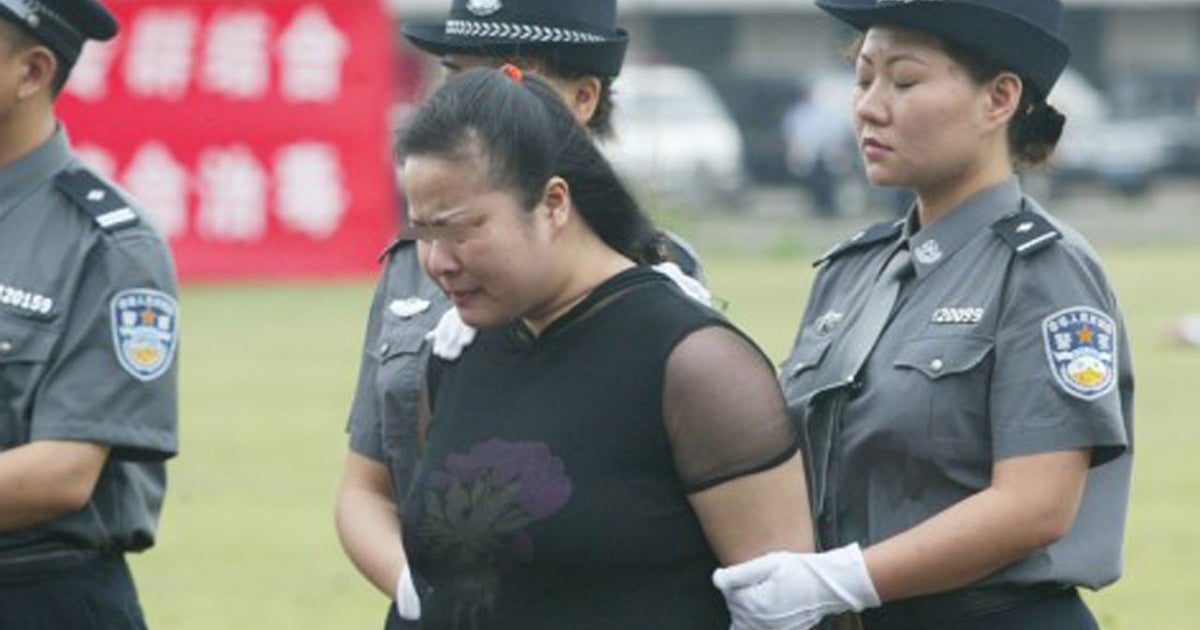 https://www.ohchr.org/en/press-releases/2021/06/china-un-human-rights-experts-alarmed-organ-harvesting-allegations
'Whatever the price of the Chinese Revolution, it has obviously succeeded not only in producing more efficient and dedicated administration, but also in fostering high morale and community of purpose. The social experiment in China under Chairman Mao's leadership is one of the most important and successful in human history'.– David Rockefeller.
The relationship between China and Israel is crucial to understanding today's geopolitical reality. Just like with Ashkenazi Jews, who mixed with Europeans to become more indistinguishable in Europe, there's a group of Jews in China dating back to 1,000 years ago that have become largely mixed with the Chinese, but still retain their unique Jewish genetic markers (Levi and Cohen genes, among others), as well as culture and religion.
"THE HIDDEN STORY OF THE CHINESE KAIFENG JEWS: COMMUNIST CHINA'S REAL RULERS" Hyperborean Research | BitChute
=================================
TAIWAN IS THE LEGITIMATE GOVERNMENT OF CHINA – JEWS CREATED COMMUNISM
=================================
OBSESSION WITH JEWS" Wardo Rants | BitChute
"The deception behind the China Agenda is bigger and darker than most understand…"

ROBLEETRUTH
"CHINA DECEPTION; GAME OF MISDIRECTION!" CamelotDaily | BitChute
---
Jew-nited States of America Treason
"TREASON! COMMUNIST CHINA'S SECRET MEMBER LIST LEAKED. 20+ U.S. GOVERNORS LINKED TO CCP" CamelotDaily | BitChute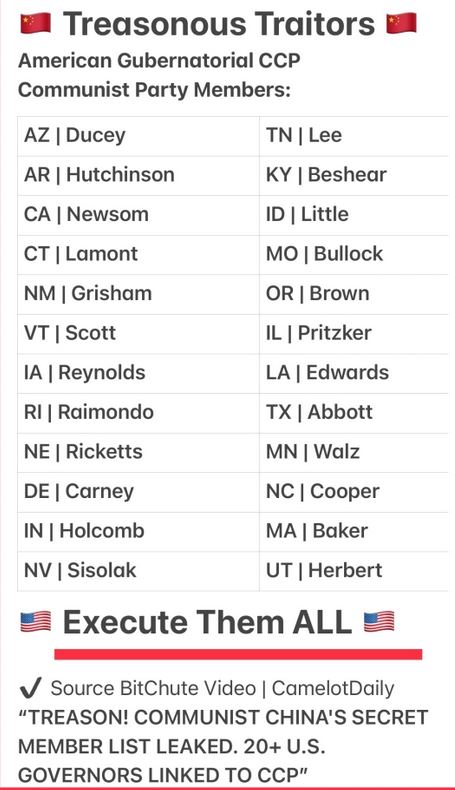 ---
"KAMALA HARRIS, COMMUNIST CHINA LINKED UTAH GOV'T AND CIA, GROOMED ANTIFA
TO KILL IN D.C." | CamelotDaily | BitChute
---
"HOW THE CIA'S AFGHANISTAN GROWN OPIOIDS GET INTO THE U.S. FROM COMMUNIST CHINA" CamelotDaily | BitChute
---
"FAUCI'S FEAR PORN FINANCING CHINA'S NEW SILK ROAD" | CamelotDaily | BitChute
Benjamin Netanyahu famously said that Israel's relationship with China is 'a marriage made in heaven'.

'ISRAELI MEDIA REPORTS ISRAELI SCIENTISTS WERE DEVELOPING CORONAVIRUS VAXCINE BEFORE CORONAVIRUS PANDEMIC'
"ISRAEL'S CLOSE RELATIONSHIP WITH COMMUNIST CHINA" | CamelotDaily | BitChute
"…when Trump talks about intellectual property theft by China, it is usually done through 'Israel'."

'ISRAELI MEDIA REPORTS ISRAELI SCIENTISTS WERE DEVELOPING CORONAVIRUS VAXCINE BEFORE CORONAVIRUS PANDEMIC'
"ISRAEL'S UNIT 8200 STOLE AMERICA'S 2020 ELECTION FOR CHINA'S GERIATRIC
PUPPET JOE BIDEN" | CamelotDaily | BitChute
---
"HUNTER BIDEN'S AUDIO CONFESSION OF BUSINESS PARTNERSHIP WITH CHINA'S SPY CHIEF" CamelotDaily | BitChute
---
---
"WHO THREATENS THE WEST? DISCUSSING CHINA & ISRAEL W/ ANDREW MEYER | KMN LIVE" Know More News | BitChute
"So, we've got CIA-connected government funding a Chinese cult [Falun Gong, "new religious movement"] to push pro-Trump propaganda and pro-QAnon propaganda…

and this cult believes that Trump has been sent from heaven by god to defeat the 'chi-coms' [Chinese Communists]…

and they [The Epoch Times] spent more than any other group than the Trump campaign on Facebook ads…"

ADAM GREEN | KNOW MORE NEWS.ORG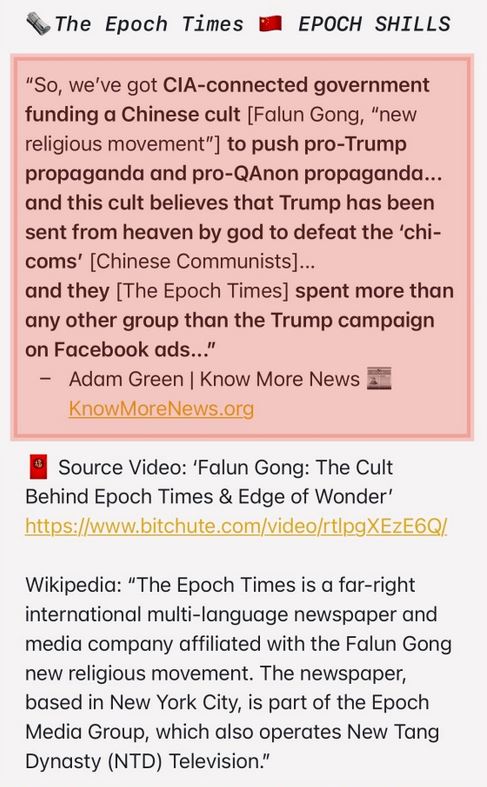 "FALUN GONG: THE CULT BEHIND EPOCH TIMES & EDGE OF WONDER | KMN LIVE FEAT. JOHN BRISSON" | Know More News | BitChute
"Artificial Intelligence is giving us [Jews] powers and prowess we've never had before. Cyber is a real domain of power."

ISRAELI PM BENJAMIN NETANYAHU
"MICROSOFT, ISRAELI MOSSAD CYBER TERRORISTS, RUSSIAN KGB AND COMMUNIST CHINA'S AI GOD" CamelotDaily | BitChute
---
"PUTIN'S ALT-MEDIA NETWORK EXPOSED | KNOW MORE NEWS FEAT. CHRISTOPHER JON BJERKNES" Know More News | BitChute
---
"CHINA EXPANDS 5G NETWORK TO OVER 1.15 MILLION BASE STATIONS" | PCS | BitChute
---
"U.S. POLICE USING CHINESE MANUFACTURED DRONES WHICH SEND DATA BACK TO CHINA
OVER CELL PHONES" | CamelotDaily | BitChute
"You won't see China's liar Zhao Lijin say anything about these admissions of 'Israel' preparing a vaccine for the coronavirus before the pandemic because they are two good friends… China has gotten a lot from 'Israel'."

RAMI SHILUSH
"PANDA DATA FIRM CHAIRMAN: 'CHINA ASKED W.H.O. TO APPOINT CCP TO OVERSEE GLOBAL VACCINE PASSPORT'" CamelotDaily | BitChute
---
U.S. intelligence officials say Chinese government is collecting Americans' DNA

Foreign powers can collect, store and exploit biometric information from COVID tests" declared the notice. Evanina believes the Chinese are trying to collect Americans' DNA to win a race to control the world's biodata.

CBS NEWS
"BREAKING: CHINA IS RUNNING OUR HOSPITALS AND ITS PATIENTS TREATMENT PROTOCOLS VIA EPICS AI SYSTEMS!!" | SixthSense | BitChute
---
"THE COMMUNIST ZIONIST GREAT RESET – BY JOHNNY GAT" | Know More News | BitChute
---
"MEANWHILE IN CHINA" Timbertraveler | BitChute
---
"THE CAUCASIAN MUMMIES OF ANCIENT CHINA.!!" WVradioman | BitChute
---
"RABBI: JEWS ARE NOT OF THIS WORLD WE'RE SENT TO CONQUER IT" | AHATI MAAT | BitChute
---
---
"THE JEWISH PLAN TO CONQUER THE GENTILES & RULE THE WORLD EXPOSED (PART 1) | KMN LIVE W/ ADAM GREEN" | Know More News | BitChute
How "Q" & "Trumpers" & "White Hats" – Simon Parkes, Charlie Ward & Sacha Stone – are running 'Communist Takeover 101'.

EXPOSÉ: SACHA STONE
"1964. HOW COMMUNISM TAKES OVER COUNTRIES" NIGHTBREED | BitChute
"JEWS ARE ONLY SAFE WHEN LIBERAL VALUES ARE DOMINANT" | MediaGiant | BitChute
---