--[
6
MIN READ]
EVERYONE NEEDS TO WATCH THIS!!
The Protocols Of Zion Full Movie
---
Rabbi Yaron Reuven
ex-Wall Street Hedge Fund Manager and Jewish Rabbi explains.
---
'Nazi' is a Jewish term fabricated by Jewish American Konrad Heiden as WWII war propaganda, derived from Ashkenazi Jew.
---
---
"THE JEWISH PLAN TO CONQUER THE GENTILES & RULE THE WORLD EXPOSED (PART 1) | KMN LIVE W/ ADAM GREEN" | Know More News | BitChute
"THE JEWISH PLAN TO CONQUER THE GENTILES & RULE THE WORLD EXPOSED (PART 2) | KMN LIVE W/ ADAM GREEN" | Know More News | BitChute

---
The Satanic Cult that Rules the World – Christopher Jon Bjerknes & Henry Makow | TheRapeOfJustice-DeletedYouTubeVideos
---
Christopher Jon Bjerknes ~ E=mc2 and the Jewish Agenda | TheRapeOfJustice-DeletedYouTubeVideos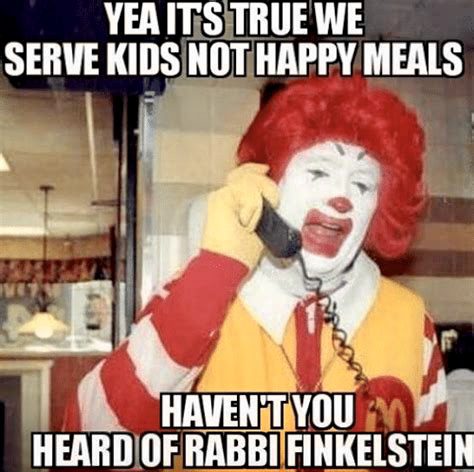 The International Jew
— The World's Foremost Problem
by Henry Ford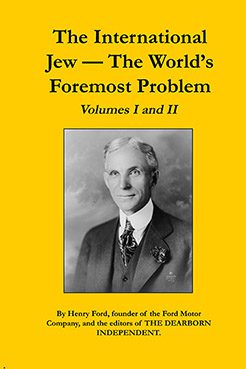 Introduction by Gerald L. K. Smith [originally included with the abridged edition]
Elizabeth Dilling [extract from a text re. the provenance of the "Protocols"]
Nesta H. Webster [Appendix II from Secret Societies and Subversive Movements]
The Wisdom of Henry Ford [link to National Alliance overview]
Rite of Mizraim [Chapter LXII of Lady Queenborough's Occult Theocrasy]
Causation as Correlation [short article by Yancy Ames]
Protocols of Zion Toolkit [Peter Myers' large resource site showing both sides, now at a new URL]
The Protocols of the Ruffle Crested Kikes of Zion This article by Banjo_Billy makes a case for Adolphe Cremieux being the original author of the "Protocols". Original link at Bamboo Delight here.

The Absolute Best Authentications Of The Protocols Of Zion
---
---
---
Protocols of Zion (Audio-book)
First published in Russia between 1897 and 1903, translated into multiple languages, and disseminated internationally in the early part of the 20th century.
Narrated in modern English by Lord Lindsey.
https://lindseynarrates.wordpress.com/
---
---
---
FBI Classified files on Protocols of Learned Elders of Zion (HQ 62-40827)
---
The Illuminati Playing Cards (1996)

---
Downloadable pdf book
Preface
Introduction
Who are the Elders?
Protocol I The Basic Doctrine
Protocol II Economic Wars
Protocol III Methods of Conquest
Protocol IV Materialism Replaces Religion
Protocol V Despotism and Modern Progress
Protocol VI Take-Over Technique
Protocol VII World-Wide Wars
Protocol VIII Provisional Government
Protocol IX Re-education
Protocol X Preparing for Power
Protocol XI The Totalitarian State
Protocol XII Control of the Press
Protocol XIII Distractions
Protocol XIV Assault on Religion
Protocol XV Ruthless Suppression
Protocol XVI Brainwashing
Protocol XVII Abuse of Authority
Protocol XVIII Arrest of Opponents
Protocol XIX Rulers and People
Protocol XX Financial Programme
Protocol XXI Loans and Credit
Protocol XXII Power of Gold
Protocol XXIII Instilling Obedience
Protocol XXIV Qualities of the Ruler
Goyim are mentally inferior to Jews and can't run their nations properly. For their sake and ours, we need to abolish their governments and replace them with a single government. This will take a long time and involve much bloodshed, but it's for a good cause. Here's what we'll need to do: 

* Place our agents and helpers everywhere
* Take control of the media and use it in propaganda for our plans
* Start fights between different races, classes and religions
* Use bribery, threats and blackmail to get our way
* Use Freemasonic Lodges to attract potential public officials
* Appeal to successful people's egos
* Appoint puppet leaders who can be controlled by blackmail
* Replace royal rule with socialist rule, then communism, then despotism
* Abolish all rights and freedoms, except the right of force by us
* Sacrifice people (including Jews sometimes) when necessary
* Eliminate religion; replace it with science and materialism
* Control the education system to spread deception and destroy intellect
* Rewrite history to our benefit
* Create entertaining distractions
* Corrupt minds with filth and perversion
* Encourage people to spy on one another
* Keep the masses in poverty and perpetual labor
* Take possession of all wealth, property and (especially) gold
* Use gold to manipulate the markets, cause depressions etc.
* Introduce a progressive tax on wealth
* Replace sound investment with speculation
* Make long-term interest-bearing loans to governments
* Give bad advice to governments and everyone else 
Eventually the Goyim will be so angry with their governments (because we'll blame them for the resulting mess) that they'll gladly have us take over. We will then appoint a descendant of David to be king of the world, and the remaining Goyim will bow down and sing his praises. Everyone will live in peace and obedient order under his glorious rule.