--[
3
MIN READ]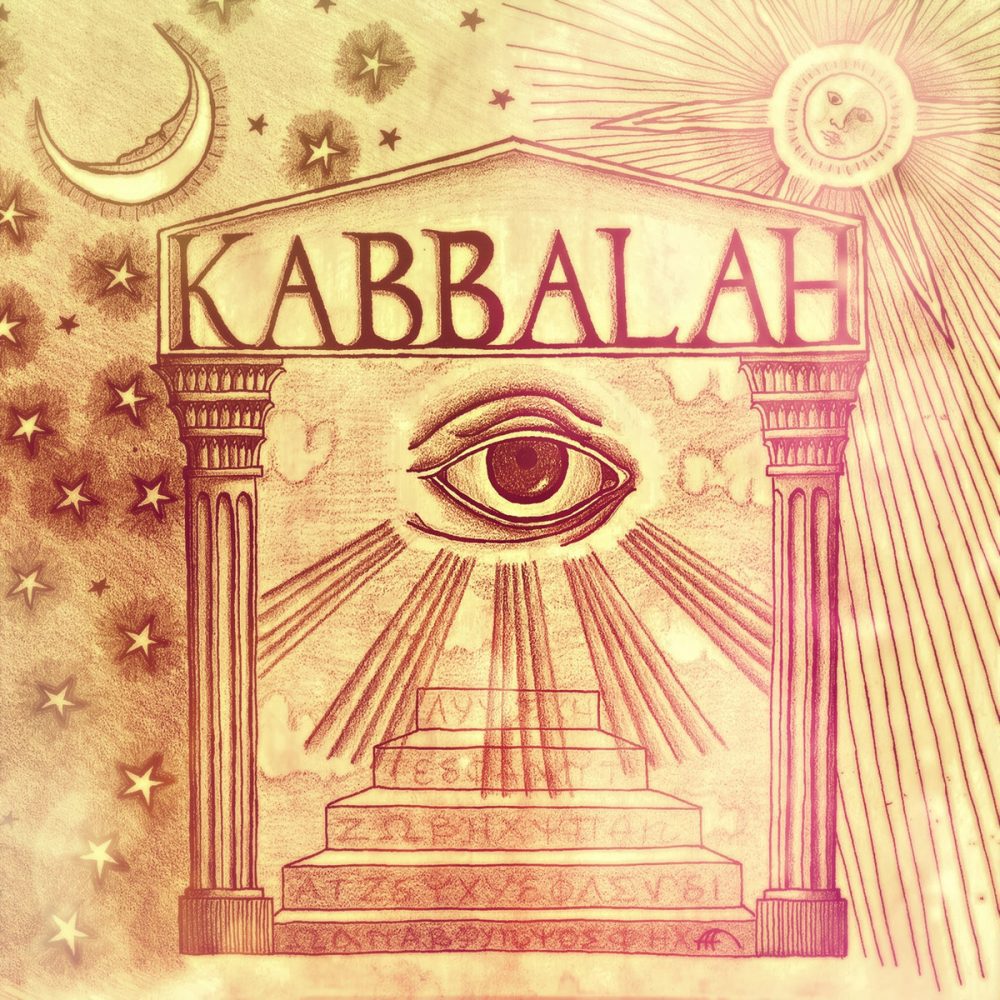 After viewing these videos you will know more about Kabbalah than 90% of Judiacs including their Rabbis. You can express concepts and have a vocabulary that lets those in the higher Secret-Order know they can't fool you, you know what its all about.

Ancient unholy bible of the Anunnaki gave rise to many forms of religion. It reads very much like an inverse Hebrew Bible but is much older. Kabbalah is a synthesis of magical and worshipful "dark wisdom" from all cultures around the world.

If you remove Talmud and Kabbalah from Judaism, there would be no Judaism. The glue that binds all Jews is hate of the Logos. From religious Jews to Atheist Jew, Jews at war with one another, the one thing they always have in common is their hatred of the "Word".
The Red String of Kabbalah comes from the Hebrew Bible:
And it came to pass, when she travailed, that the one put out his hand: and the midwife took and bound upon his hand a scarlet thread, saying, This came out first. And it came to pass, as he drew back his hand, that, behold, his brother came out: and she said, How hast thou broken forth? this breach be upon thee: therefore his name was called Pharez. And afterward came out his brother, that had the scarlet thread upon his hand: and his name was called Zarah.

Genesis 38:28-30
The baby with the red string tied to his had is Zarah. Pharez is in the bloodline of Yeshua. So they are saying they are like Zarah, NOT in the bloodline of Yeshua the Logos. That should tell you a lot about their ideology.
High Ranking Kabbalah Rabbis are very much like Freemasons and other secret societies. The lower ranking initiate aren't allow to know the TRUE god they are worshiping. High ranking Rabbis worship Satan by name. It is Luciferian Saturn worship.

Understanding their eschatology about the united Light, when the sparks ascend and their belief they must kill off the Kelipot Goy in order for their dark lord to come to earth and rule.



I know of nobody more knowledgeable of Kabbalah than CHRISTOPHER JON BJERKNES. He is not a christian, and when he speaks of Jesus it is from a Judaism point of view. Judaism is an antiChrist theology at its core.

A common mistake most people make, including Chris BJerknes, is to think Judaism is an Abrhamic Belief. Not being a christian he is unable to discern between Torah and Judaism. For a deep dive into this discernment see the below link:
https://kingdomtruther.com/judaism-revelation-of-moses-or-religion-of-men/
Another misconception is the belief that the Hebrews of the bible are the same bloodline as the Jews of today. For a deeper dive into this, see the links below:

NEW HORRIFYING KABBALAH SECRETS EXPOSED | KNOW MORE NEWS LIVE W/ CHRISTOPHER JON BJERKNES
SHINE A LIGHT ON THE DARKNESS OF ANTI-SEMITISM, TIKKUN OLAM, KABBALAH | KNOW MORE NEWS LIVE
Dark to Light Decoding the Secrets of Occult Kabbalah

DIRTY SECRETS OF THE KABBALAH REVEALED — PART 1 OF 2
DIRTY SECRETS OF THE KABBALAH REVEALED — PART 2 OF 2

KABBALAH RABBIS REVEAL SHOCKING HOLOCAUST SECRETS | KNOW MORE NEWS DOCUMENTARY
TUCKER CARLSON IS NOT YOUR FRIEND: THE SECRET BEHIND HIS JEWISH "KABBALAH" BRACELET!
MADONNA, KABBALAH, AND THE GREAT EQUALIZER
MADONNA PERFORMS MASSIVE SATANIC KABBALAH RITUAL IN YSRAEL
Madonna is a High Ranking Witch

TEXE MARRS ON ALBERT PIKE, FREEMASONRY AND THE SYMBOLS THEY USE
The above video delves into freemasonry, but is closely intertwined with Kabbalah as a secondary point.